Chiropy



Feeding

every 25 days

Egg Turning

every 10 hours

Breeding Cooldown

10 hours

Rarity

Uncommon
Our adorable friends of the night, the Chiropy are quick and clever. Only up and about during the dark hours, they grace us with their presence during the time of Halloween. Sweet and friendly these aerial acrobats are sure to charm you, despite their nocturnal habits.
Chiropy is one of the 27 species currently available on Ovipets.
Trivia
Chiropy was created by Anikó E. K aka Aina Shadow.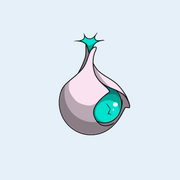 Availability
Edit
The Chiropy is instantly available for paid users. Unpaid users have to own one before they can research them. They're a seasonal species so you can only generate them on Halloween.
Gene research
Edit
Mutations
Edit